"Kalli was the secret-keeper of Maldinga. Every day the people of Maldinga straggled through the woods to the clearing where Kalli's cottage stood. They came one by one, never in two or threes. And one by one, they told Kalli their secrets." (Kate Coombs: The Secret Keeper)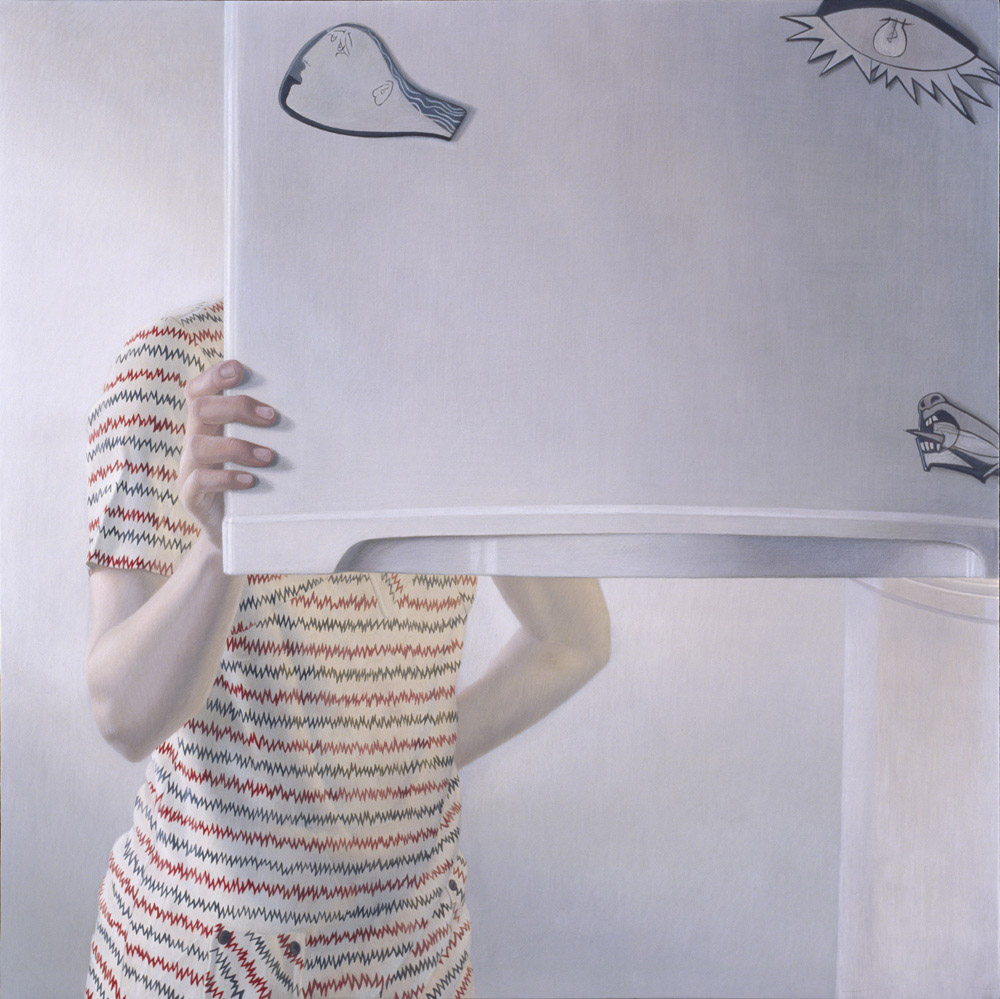 Almost two years ago, when I began to talk to friends, colleagues about writing online – I could see it made people uncomfortable.
"How are you going to do that?"
"What if your clients read it?"
"I wouldn't want my therapist to have a blog."
At the time, the questions and comments struck me as strange: therapists publish their narratives all the time, in books and journals easily purchased or subscribed to online. They give presentations in public settings, to other psychotherapists, and to the interested public, often filled with extensive case information and histories, whose names, occupations, sometimes genders and personal details are obscured to protect their client's confidentiality.
"Early one morning Sheld the baker came to the cottage. He gave Kalli a basket of fresh rolls and a copper coin. Then he whispered, "I sell loaves weighing less than full measure." Kalli nodded and caught his words in her hand. After Sheld went away with a sigh, Kalli opened her hand again. The secret was now a small gray rock, like a stale bread crumb. Kalli went inside and tucked it into one of the hundreds of tiny drawers that lined the walls of her cottage." (Kate Coombs: The Secret Keeper)
"But aren't you supposed to stay anonymous?"
"Why don't you write under a pseudonym?"
Anonymous? With a secret identity?
You mean like Batman?
Clients have seen me in public spaces in hundreds of different ways: putting out my garbage in my sweat-pants and slippers, sweating with my hair in a headband on my morning run, bickering with a sassy kid at school drop-off, dining with my husband on "date night," in line buying tickets to see a stupid romantic comedy that I am half ashamed see at all, in my bathing suit on the beaches of Cape Cod, in public restrooms in department stores, looking like a foolish middle-aged woman practicing martial arts in the park, picking up my prescriptions at the pharmacy, and at rallies for causes they disagree or agree with.
Such public encounters reveal things about me clients may not like or feel comfortable with. It has never crossed my mind to try to be anonymous, to disguise myself, or cauterize my own needs or interests outside of the office, or in any public setting.
"Anonymous:
1: of unknown authorship or origin
2: not named or identified
3: lacking individuality, distinction, or recognizability" (The Merriam-Webster Dictionary)

I don't move through the community in drab camouflage, and I made no vow to live an unidentifiable life.
I am not a traditional Freudian, and have never, at any point in my career, aspired to be a "blank slate." I don't think it's even possible.
Although I try not to intrude my own agenda into my clients' experience, or make them tend to my needs in anyway, the notion that it is possible to "keep myself out of the room" seems to me a mystifying illusion.
Therapists are always "in the room" whether they admit it or not.
I am not required by my profession to live in anonymity – I am mandated to maintain confidentiality.
"When confidential information is used for purposes of professional education, research, or publication, the primary responsibility of the clinical social worker is the protection of the client(s) from possible harm, embarrassment, or exploitation. When extensive material is used for any of these purposes the clinical social worker makes every effort to obtain the informed consent of the client(s) for such use, and will not proceed if the client(s) denies this consent. Whether or not a consent is obtained, every effort will be made to protect the true identity of the client. Any such presentation will be limited to the amount necessary for the professional purpose, and will be shared only with other responsible individuals."
(New York State Society for Clinical Social Work Code of Ethics)
I don't publish identifying information about any client, or any extensive material about any single case history or study. I have tried to fictionalize cases, and blur out identifying specifics entirely. I have created studies of clients in aggregate, noted typical clusters and trends among the clients I have seen over the years, made note of cultural trends, and tried to use my imagination to put me in the midst of cases that I have never met or heard of. I try to speak about the universalizing aspects of the therapeutic experience, my own therapy, my own experience of the work.
I strive to meet my ethical requirements, hyper-vigilant in adherence to the spirit and letter of my ethical mandate. I would never publish anything that would put my clients in harm's way – that could ever put them at risk to be recognized. And I believe I have done that, at least, successfully.
But is that enough?
Strangely, two years into writing I am revisiting these questions anew, after a synchronicitous cluster of internal and external events, among them several enquiries and comments from other therapists that have made me wonder again why I write. I have been repeatedly asked, and am asking myself about the effects this kind of writing has had on my practice itself and on the clients in my care.
The truth is I just don't know.
"There were so many secrets.
A small boy didn't like his new baby sitter.
The grocer's wife had hidden ten gold pieces under a tree root.
A plain girl loved a handsome boy and dared not tell him.
The miller's son had stolen a coat.
The tailor had left his widowed mother alone and come to Maldinga to seek his fortune.
The mayor's daughter was sneaking about, keeping company with a young rascal."
(Kate Coombs: The Secret Keeper)
Publishing my words in public requires clients to trust me even more with their wounds and sorrows and shames.
Most clients have made no mention of it, and I assume have never read my writing, or feel no need to discuss it with me. (If you are one of these, reading this now, and have not brought it up, I hope you will consider this an invitation to address together anything, positive or negative, painful or pleasant, that reading this may activate)
I have told a few clients about it directly, so that they do not feel ambushed or frightened or betrayed by finding out about it in some other manner.
The vast majority of those who have found it or been told of it have expressed positive feelings about it, feel that reading serves as a transitional object between sessions, or gives them access to ideas that may not have entered our therapy directly otherwise.
But that doesn't mean that it will continue to feel that way. There may, one day, be an essay that agitates, annoys, or distresses. Or words read previously that are experienced differently at a later time, in a different self-state.
I let every client who enters my office know that over the course of treatment I expect to make errors. And although I will always try to protect them from any severe clinical harm, or negligent malpractice I will undoubtedly fail and stagger, causing them pain and discomfort at some point. I may mis-respond, misunderstand, or miss my own blind-spots. I may even re-injure a pre-existing wound.
I am sometimes disappointing to both clients, and to myself.
And although I've accepted that as inevitable to the mechanisms of the therapeutic process and my own fallibility: it still causes me deep sorrow when it happens, no matter how or where: in or out of the office, on the street, or online.
And as I've written about elsewhere I've also learned that powerful therapeutic opportunities for repair, for forgiveness, for re-working, and for corrective experience can lay dormant, almost invisible, curled up within these painful failures.
There is no doubt that publishing my experiences as a therapist, in any format, coupled with my capacity for error and mis-attunement can cause discomfort, and could even potentially disrupt valued therapeutic relationships.
Some have discovered it on their own, and yearn to see themselves in my writing, and feel sorrow that they have not found themselves there. Others, have encountered aspects of my identity, that they do not like, and would rather not know.
Some feel overstimulated, overwhelmed, ashamed at having googled me at all, and try to keep it to themselves – sometimes their dreams have let me know. Still others see themselves in the universalized or imagined scenarios I write about, and hope/fear I am speaking of them specifically.
There are times when we are called to meet deeper obligations that require more from us, beyond the professional guidelines.
Obligations to clients, as well as obligations to ourselves:
I have, and will, make errors in this public space, just as I do in the office. Even as I scrape off every bit of identifying data, avoid any extensive case discussion, and do my best to disguise all the content, writing about my work carries the capacity to hurt, but hopefully never harm, people and relationships I care deeply about.
I can fail to disguise a reference sufficiently to serve a clients comfort level, or "make up" a scenario too close to one that I have consciously forgotten but remain unconsciously preoccupied with. I can overlook a single word that might sting and intended to edit from an earlier draft. I can leave a client out of a discussion they would want to be included in, or include a reference, no matter how disguised, that activates a sense of exposure.
I can misread how I will be read, or mis-read.
And, as always, our best intentions can diverge from their real outcomes.
One day, in Kate Coombs lovely children's story, the Secret Keeper turns cold and tired from keeping so many secrets, and stops answering the knocks on the door from the burdened villagers. With their encouragement and participation, she discovers a way to transform the heavy, hard secrets, into meadowlarks, butterflies and rose petals. These re-formed, transfigured, secrets are released publicly, before the gathered village, deepening the both Secret Keepers connection to the village at large, the villagers understanding of each other.
I don't write or publish to market, practice-build, to make money, or for professional reputation: and although I don't write for my clients, I always write with them in mind. I believe they are absolutely entitled to read anything I have written, if they so choose, and hold me accountable for it.
I publish what I write because I believe in what I do, and believe that being transparent is necessary to empower clients as full and equal participants in a process that is too often cloaked in disempowering mystification.
I write because I am full to bursting. I have spent so many years hearing stories that have whitened my hair, broken my heart, vicariously and directly traumatized me, inspired and consoled me. Stories such as these can fill your drawers, accumulating until they turn cold and heavy.
I write to ethically make use of what I have experienced and absorbed, and learned vicariously from others – and if I did not, I suspect I could sink into a vast ocean, a sea of other peoples' pain and trauma, triumph and intimacy, joy and loss.
I write to let other practitioners and younger clinicians know what life in this field feels like, to share some of what I have learned, and to transform some of what I have held as single secrets, as individual stories, into something that can be released to the larger community to help us all understand each other better, and the culture and era we are embedded in.
I write to wrest meaning from it all.
I will stumble and I will mis-step, and I will do all that I can to make reparation.
But writing itself has become an integral, essential part of my practice.
I write to continue working, so that I can keep on keeping secrets.
First published on Martha's blog, What A Shrink Thinks, on March 04, 2013.