One evening, a couple of years ago, my partner at the time telephoned me to tell me that he was going to go out to a movie by himself and that he would not be home at the usual time we spoke. I was in for the evening with my son and was happy that he was doing something other than work during our time apart. The movie, he volunteered, was a romantic comedy starring Anne Hathaway.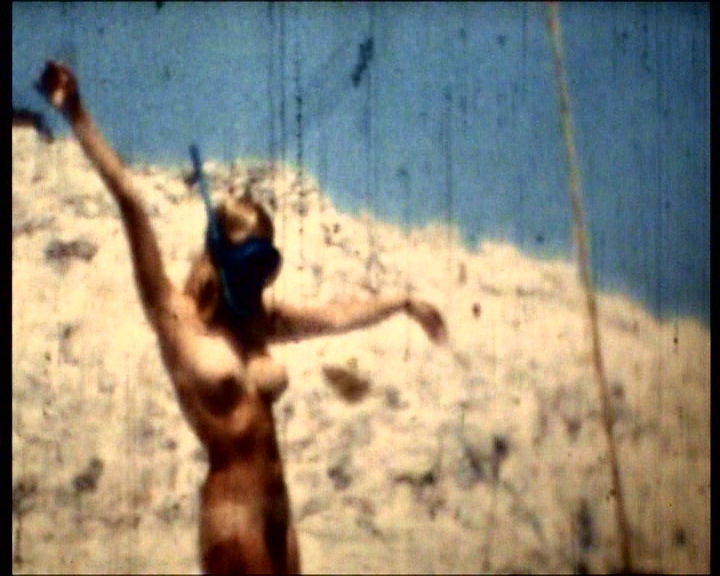 At the time I was surprised. It seemed like an odd choice to me as he was generally a lover of horror and action movies and I was hard pressed to get him to come along with me on a date night to anything resembling a chick flick. Curious, when my son went off to sleep, I looked up a review on the internet. The first one that popped up was one that spoke poorly (and minimally) of the movie's plot and dialogue but highly of Anne's "fairytale boobs", which were shown apparently, none-too-sparingly throughout the film. Glancing down at my own less-than-magical breasts, I found myself feeling angry, even hurt. What was it with men and breasts? Did my boyfriend really subject himself to a bad movie in order to have time alone in a theater to ogle, unabashedly, another women's breasts? And if so, why was I so bothered by it? Was this his problem or mine? Why did it make me question my attractiveness, even my value as a partner? Whoa! This was way going too far.
As a trained psychotherapist, I prided myself in having achieved a certain level of self-knowledge. It's sort of a "must-do" to deal with your own shit before you start dealing with other's. But how had I not taken a hard look at the obvious – why breasts were such a BIG FUCKING DEAL to me and everyone around me. This profound recognition jolted me into what started as a personal inquiry and eventually led to my writing a book proposal a labor of love (and, at times, hate) in which I attempt to understand and appreciate the experience of being female through the study of the social and psychological meaning of breasts in our culture.
I started my journey by seeking out information in the place that most people do. The internet. This may surprise you but guess what I found in my search for material about breasts? Porn! Yes, porn! Surely the best place to get an accurate account and tasteful representations of the female body and experience. After wording my search a little more carefully I came across sites and book links to breast related topics such as breast implants, breast cancer, and breast development. Maybe some bra sizing guides. But no matter how carefully I strategized and angled my searches, I came across very little information that captured the experience of being a human being with breasts. Very little that addressed the very personal emotions around what our culture has deemed a very public and furthermore, a very important body part.
So I'm setting out to change that. To talk to women about their feelings and experiences around breasts. Their breasts, other breasts, our culture's relationship with breasts. The good, the bad, the joyful and the sad. Of course, secretly I hoped that during this journey, my own feelings around my breasts would shift. That perhaps either a collective conversation or the perspective of one woman who has somehow managed to totally and completely accept and love her breasts and make peace with other's opinions of them would infuse me with the same.
Here's what I found. The vast majority of women LOVE to talk about breasts! When I started to send out emails and post invitations to discussions, it was almost as if a collective sigh of relief went out amongst the women around me. As if they were saying, "Yes! Ask me! I, after all, AM a woman! I actually HAVE breasts! Let me tell you about it, let me talk about it."
I work predominantly with women in their 20′s and 30′s, their experiences as teens still fresh. I find this age group so interesting to work with because in many ways, they are "in-betweeners". In terms of their bodies, they are past adolescence but they haven't yet reached that time, usually in the 40′s and 50′s, when their bodies are no longer sexualized in the same way and when, at least I am hoping, they have gotten for most part comfortable, even confident with their bodies. I should also mention here that I am 36 and therefore an "in-betweener" myself. So if I haven't totally inspected and reached some sort of comfortable resolution with my own breasts and indeed had rather mixed feelings about them, could I authentically support the empowerment of women who are struggling with complicated feelings about the own?
The book I hope to write someday will include the stories of the wonderful women I had the honor of talking to about their experiences with breasts. It will not teach you how to give yourself a breast exam or find the correct bra size but hopefully it will help you get a larger perspective on breasts while most importantly, gaining more confidence with your own. It is my belief that for many women, their breasts hold them back. They are a source for many of discomfort, even shame. As teens, those who developed quickly were tagged as sluts and ogled.  Those who didn't were tomboys or prudes. These labels impacted these girls and influenced their identity dramatically. Rarely do women have for them the feeling of a healthy balance of enjoyment, practicality, and confidence that they may have for let's say, their hands. Breasts are useful and they are attractive. They can be sensitive. They are part of our bodies and thus part of who we are as women. But they are not all of who we are and they do not not define us. They are not the determiners or our power or attractiveness or lack thereof.
Some things changed over the course of my gathering of material for the book proposal. First, I felt that references to breasts should be SERIOUS. Breast are not funny. They are serious, functional, complex body parts with an incredible, mystifying diversity in ranges such as size, shape, color, etc and not something to be taken lightly! I was going to take the woman-strong high road and not degrade breasts by many of their other "names".  So I got a group of women together with the express purpose of candidly talking about breasts and it was, I have to admit it, funny. Definitely sad at times, horrific at others, but also undeniably funny.
Something that has became apparent to me was that it is important, nay imperative, that we start to talk about solutions. Every single woman I met with spoke of hating her breasts at some point in her life and many still do. Mind you, this was more than just an envy of their breast opposite, i.e. my breast are small and I wish they were large or mine are large and I wish they were small such as women might feel about straight hair versus curly. This was shame. Every woman spoke about experiences in which unwanted and uninvited touches and comments were directed at their breasts. This would not do. No! This was simply not acceptable.
I would like to think, actually I NEED to think, that we are all capable of increasing our awareness and making intentional choices. That blaming poor choices and bad behavior on our ancestors and evolutionary adaptations is just plain dumb. Is there an evolutionary reason why men might love to look at breasts, see "Naked Apes" and the fertile butt seen from all fours turned to the fertile bossom of the upright female human? Umm, I guess. Though I am not sure I'm buying it. But are we still clubbing each other and grunting to communicate? Nope. We're not. And then of course there is all that scientific evidence around how often men think about sex. And it's simply undeniable that breasts to many men are seen as highly sexual. But, with education, can we not overcome these predispositions to be better people contributing to a healthier society? I say YES!
I think that to a significant degree, we need to shift the exposure and the dialog around breasts. We are all regularly exposed to images and comments about the "preferred" breast but not the "actual" breast. We are exposed to men's preferences and perceptions. What we need to be hearing is women's perspectives on a body part that they have exclusive rights to. Women may indeed be socialized to believe certain things about their bodies but they don't have to buy in and they definitely do not need to pass along to younger generations.
Alyssa K. Siegel, MS, LPC, CGAC II, The Dance of Therapy
First published on Alyssa's counseling blog on March 24, 2012.